Country's first no-cost co-working space operates on "Bring Only Your Talent" investment model.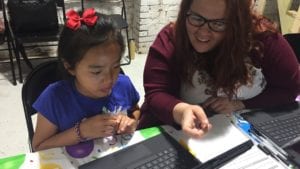 PITTSBURGH, PA – May 25, 2018 – Comcast, cityLAB and Homewood Children's Village today announced a partnership to drive inclusive innovation and accelerate entrepreneurship at The Shop – Homewood, a co-working space that allows community members to exchange talent for workspace. This "bring only your talent" model is the first of its kind, allowing users to invest 100 percent of their cash into their business while providing the Homewood community with expertise in a wide range of skills.  The Shop is co-located with Homewood Children's Village, which showcased work and available technology to potential members at the Making Together event today.
"The Shop hopes to attract entrepreneurs and doers who work with their hands and hearts, not just their hands on a keyboard," said Adam Paulisick, president of cityLAB and founder of The Shop – Homewood.  "The goal of this partnership is to drive innovation and collaboration in Homewood by providing essentials like high-speed Internet, digital tools and office space to creators who want to invest in the community with their talents."
The partnership invites members from a wide range of industries, including tradespersons, artists, journalists, activists and business owners, to participate.  Members will have access to the workspace in exchange for hours of talent given to their host neighborhood, Homewood. Examples of how those hours might be invested include:
• Lower someone's household expenses (e.g., lawn maintenance, painting, tax prep, etc.)
• Build equity in someone's home (e.g., fix something, keep the roof from leaking)
• Grow a Homewood business (e.g., take photos, help with a website)
Comcast's investment in the project will include approximately $50,000 in cash, equipment and in-kind services, including a variety of laptops, tablets and noise-canceling headphones for The Shop members to use during operating hours.  Comcast Business is also providing Internet and voice services to the Shop.  Some of the skills that members will provide in exchange include construction, writing, catering, technical support and graphic design.  Providing this equipment to The Shop members at no charge allows anyone with talent to work on Day 1 with only an obligation to pay it forward into the Homewood community.
"Comcast is committed to increasing access to technology and helping all individuals fully participate in the digital economy.  We invest our resources in ways that promote inclusive innovation and digital engagement," said Christine Whitaker, senior vice president of Comcast's Keystone Region. "That's why the Shop's cashless co-working business model and the digital partnership with Homewood Children's Village, both benefiting Homewood, made great sense to us.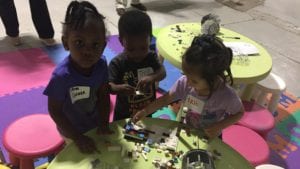 In addition to supporting the 5,500 square-foot space, Comcast's sponsorship will also fund an Innovation Lab for digital literacy and small business technology trainings as well as after-school engagement activities in the co-located Homewood Children's Village.  The youth training will include career and life-skill training for high school students in Homewood.
"Comcast's commitment to closing the digital divide started years ago with its Internet Essentials program, which provides high-speed Internet to low-income households," said Walter Lewis, interim president and CEO, Homewood Children's Village.  "Their investment in The Shop – Homewood further expands adult and youth digital literacy and access for children and entrepreneurs in the Homewood, Larimer, East Hills, East Liberty and Wilkinsburg neighborhoods.
"Comcast's commitment to fostering inclusion through innovation and technology has included investment in CoLab18, the collaboration center and Xfinity WiFi at Nova Place, Pittsburgh's first public WiFi with gigabit speed, and the installation of free Xfinity WiFi service to passengers at seven of Pittsburgh's busiest light rail stations as well as the expansion of its outdoor WiFi network to many of the City's parks and recreation centers.  Comcast, which has built the nation's largest WiFi network with more than 19 million hotspots, is helping customers stay connected on the go at no additional cost.