This year, Comcast employees gave Santa a hand in making the holidays a little brighter for some Pittsburgh-area families. The regional marketing team reached out to Casa San Jose to help them identify a local family who might need some support this season.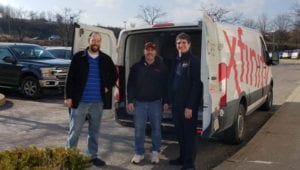 They adopted a family of six who had just moved into safer housing, fulfilling Christmas gift requests for the children right away.  When they learned that the children were sharing beds during this transition period, Comcast's Unidos Employee Resource Group stepped up and helped to raise money from Comcast locations throughout Pennsylvania for bunk beds, mattresses and sheets as well as kitchen equipment.  One crafty employee even embroidered bath towels with the children's names and others pitched in for winter boots and coats.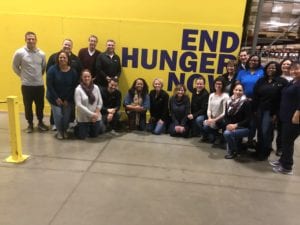 The Keystone Region's senior leadership team got into the spirit by scheduling a team meeting at the Greater Pittsburgh Community Food Bank where they worked with Comcast's Black Employee Network to pack 4,700 pounds of apples for approximately 1,500 families.
Learn more about Comcast's employee resource groups here and Comcast's commitment to the communities we serve here.