Employees throughout Comcast's Keystone Region have been celebrating Pride Month by sharing what inspires them and by inspiring others at Pride events in Pittsburgh and Harrisburg.  During the month of June, employees who are members of OUT@Comcast have been sharing inspiring quotes and videos on social media.
More than 90 employees also marched in the Pittsburgh Equality March on June 9, bringing together long-time marchers and new employees in downtown Pittsburgh. "As we waited for our turn to begin, it was fun to get to know colleagues and their families as we all danced in the streets," said Guin Rashada, Co-lead for OUT@Comcast.  "It's incredible to march down Fifth Avenue and see the thousands of people who come out to support Pittsburgh Pride."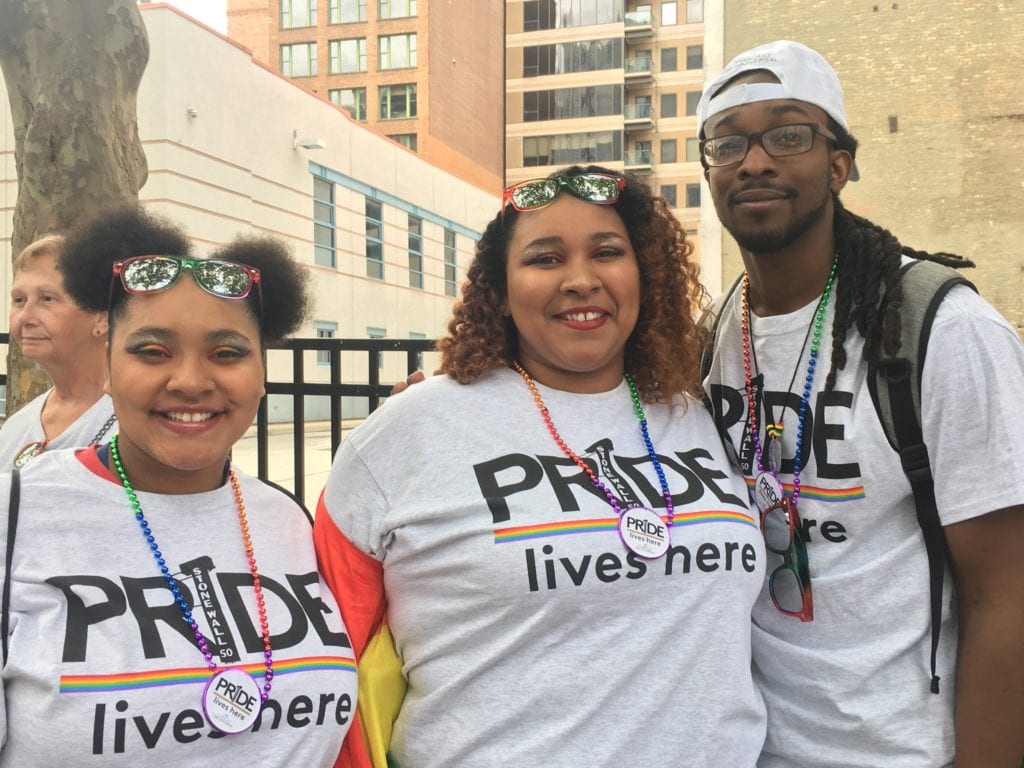 Comcast University Trainer Joe Cararie and his wife marched for the second year to "support my LGBTQ+ coworkers, connect with the Pittsburgh community, and increase awareness of the inclusive culture here at Comcast." New employees who participated were able to see first-hand how Comcast's culture of inclusivity supports employees in being their authentic selves at work.
On July 27, OUT@Comcast employees and their families will participate in Pride Festival of Central PA at Soldier's Grove Memorial Park in Harrisburg where Comcast is sponsoring Kid Zone.  OUT is one of six employee resource groups in Comcast's Keystone Region, dedicated to growing and developing the careers of our employees, contributing to community service, and building an inclusive and collaborative workplace.