With school out and the weather warming up, it's officially time for summer vacation. As you pack up your trunk for a trip to Pittsburgh to have a Primanti Brothers sandwich at a Pirates game or prepare for a relaxing staycation at home, we'll be hard at work to keep you connected and entertained. Here are some of the features – and people – here to help.
When you hit the road, our mobile apps are always ready to go along for the ride. With Xfinity Stream, you can enjoy top networks and On Demand on the go, and stream or download your DVR recordings to watch even if you're offline. Meanwhile, our Xfinity WiFi Hotspots app helps you find the nearest hotspots, including those with enhanced Internet security, where you can surf or telecommute. And with Xfinity Home, you can use the app to remotely control your system, lighting and thermostats, and even check on your pets.
If you're a seasonal customer enjoying lazy days at the beach house or a residential customer taking the time for rest and relaxation at home, make sure you have Xfinity X1. Then you can catch up on shows and movies On Demand or on Netflix or Amazon Prime Video (check out this schedule of upcoming free movies and TV). Or turn up the volume on X1 music apps including recently-launched Amazon Music. With everyone home, the modem will be busy – be sure to restart it on a monthly basis for optimal speeds. You can also manage your family's wifi use from your TV or mobile device with Xfinity Xfi. Or position your Xfi Pods so you can get a strong signal in the back yard for your BBQ or pool party.
No matter your plans, we're here 24/7 to dive in and get you the answers and services you need. Our workforce is 4,000 employees strong in the Keystone Region, from technicians ready to check your connection or install our latest technology, to Pittsburgh-area Xfinity Store staff members there to answer your questions and walk you through our latest technology. For instance, Nathan McDermott  has been a Comcast Dispatch Supervisor for 2.5 years. We asked him about working in and around Pittsburgh, and here's what he had to say.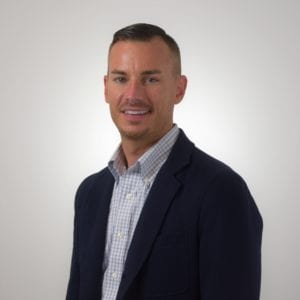 What is a normal day like for you?
My day is jam-packed. We start the day in dispatch making sure our techs start their workday with clear schedule. We then manage the work throughout the day, moving jobs amongst the techs due to overruns, cancelations, or not-homes. Keeping abreast of tech call offs, customer escalations, commercial force-ins is key. I do regular pulse checks with my routers so I can be aware of any issues that are occurring and it also helps keep me fully engaged with my team on a daily, usually hourly, basis. While I empower my employees to make decisions on their own, I welcome new ideas and am always challenging my team to bring issues to me so I can help them do their jobs better. My motto is, "My best was good enough for today, but tomorrow I will do better."
What's your favorite part of working in Comcast's Keystone Region?
This is an easy one. Hands down, the best part of working in Keystone is the people. We are a family here. We work together like a well-oiled machine.
We have an employee here that takes public transportation to work. This employee takes 3 busses to get to the office. Some days it takes 3 hours to get here, and another 3 hours to get home. That's on a good day without traffic, rain, or snow. When the team found out about this, they started taking turns picking this employee up at a closer bus stop shaving off a bus transfer and 1.5 hours from the commute. This is just one example, but this team has each other's backs and it shows each day through their actions.
The pride I feel coming to work each day, working with this group of people, for a company that truly cares about its employees and its community is something indescribable.
What's the biggest challenge?
My biggest challenge sometimes is differentiating between what is right for the business and what is right for the customer but I always keep the customer in the front of my mind and I always do what is right for them.  
What's your #1 tip for customers?
Being in dispatch, my tip for customers is to be ready and at home for the appointment they have set up. Comcast offers small two-hour appointment windows which is world-class in our industry. If a tech arrives and a customer isn't home, the customer needs to call back to have the tech return and it can be frustrating to the customer when we may not be able return the same day.
What is your favorite product or feature and why?
By far our best product/feature is our voice remote. With over 1000 channels of content, it is impossible to remember channel numbers. With our voice remote, I simply press a button and say what I want to watch and BAM!, there it is. If it can understand my word pronunciation 100% of the time, it can understand anyone's.
While I am an employee, I am also a customer. I also love our Xfinity My Account app. It's so convenient to manage my account, reset passwords, and pay my bill without ever having to call into customer service.
What's your latest binge watch?
I love Netflix. My all-time favorites include Bloodline, The Killing, OA, The Queen, and Versailles. My most recent binge was season 2 of Ozark. I couldn't leave my house for a whole weekend.
What spots or activities do you recommend for someone who may be visiting Pittsburgh? 
I am the right person to ask for this question. I am a proud Pittsburgher, with a tattoo to prove it. It has something for the whole family. My recommendations include but certainly not limited to:
–Pirates Game at PNC Park
-Lunch at Primanti Brothers
-A ride on the incline to enjoy the views of the skyline
-A magic show at Liberty Magic
–Andy Warhol Museum and the Mattress Factory
–Tako, Gaucho, Smallman Galley, Superior Motors (Top restaurants, be sure to make reservations)
-Breakfast at DeLucas in the Strip District
-PNC Watersteps
-A drive through popular city neighborhoods Lawrenceville, Bloomfield, Shadyside, Strip District, Southside, Northshore, Squirrel Hill, and downtown. Make sure to be on the lookout for local artist murals by Baron Batch and Jeremy Raymer.