Even though Loren Hudson is a big fan of roller coasters, she doesn't want Comcasters' onboarding process to be like riding the Jack Rabbit at Kennywood Park.
Since joining Comcast's Keystone Region as Vice President of Human Resources in 2018, Loren has implemented a variety of programs to help employees manage their physical, mental and financial health. Her Wellness Committee has developed a list of healthy menu options for administrative assistants to refer to when ordering catering services, has led Wellness Wednesday activities such as walking and yoga as well as meditation sessions for employees.
Loren's focus on wellness is a part of her family's history. Her mother and grandmother were both very focused on physical exercise and healthy food choices and encouraged their family to workout and eat home-cooked meals rather than prepared meals. Loren is passing down this philosophy to her three children, implementing a routine that helps her manage a busy household while teaching them how to shop for healthy ingredients and how to cook. Her son and two daughters create the family's weekly menu by Thursday, including a shopping list for each meal, and they help Loren prepare the week's meals on Sunday each week.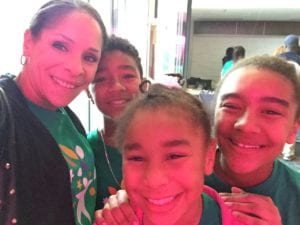 Outside of work, Loren enjoys tennis, yoga, running and horseback riding as well as volunteering in her community for Jack and Jill of America, Incorporated and as a board member for the Pittsburgh Symphony Orchestra. "I grew up playing piano and flute and love the theater."
At work, she's helped make it easier for employees to use the Dr. On Demand telemedicine app by creating private screening rooms they can use at work for doctor's appointments. She has also helped to develop podcasts for employees to learn more about financial wellbeing, career development and wellness. In addition, Loren has helped develop flexible work schedules for certain work groups and has implemented a casual summer dress code for office workers.
Creating an exceptional employee experience has always been Loren's passion, starting with her first job out of school, where she graduated with a master's degree in the Labor Relations program at Rutgers University. Loren worked as a recruiter for Rutger's Ronald E. McNair Postbaccalaureate Achievement Program, serving low-income, first generation college students and students from groups historically underrepresented in graduate education that aspire to attain a doctoral degree. She recruited the first and second classes of McNair Scholars, some of whom have gone on to attend and receive doctoral degrees from some of the most prestigious institutions in the nation, including Harvard, Yale, Columbia, Princeton, Cornell, University of California—Berkeley, and Stanford.
In 1999, Loren joined Comcast as a human resource specialist in Waldorf, Maryland. She supported a small cable system, serving as the primary HR contact for each department and got to know about how they operated and what their needs were by immersing herself in the business, including volunteering for tech ride-outs. What she learned was that a new employee's onboarding experience made all the difference in whether they chose to grow their career with Comcast or not. This meant overhauling new hire paperwork, creating a consistent look and feel with training materials and making sure employees had important benefit information in easy-to-understand and accessible formats.
Throughout her career, Loren has never been afraid to try new things. "Always look at every experience as an opportunity to learn," she says. "You may not always want to do it, but you could develop a new relationship that will be important to you in the future."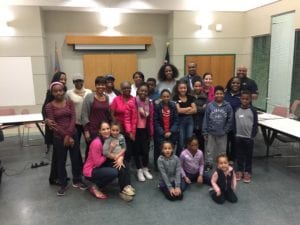 She's grown those relationships both inside Comcast as well as within the cable telecommunication industry, as a Betsy Magness Leadership Institute fellow, the gold standard in leadership development programs geared toward training senior-level women in the industry. She has also earned her Professional in Human Resources® certification, demonstrating mastery of the technical and operational aspects of HR management, including U.S. laws and regulations.
But these honors aren't as important to her as how it feels to see employees make lifestyle changes that can improve their or their family's health. "Watching a new employee reduce their risk for heart disease by regularly using our on-site gyms or seeing how our Ayco financial seminars help employees plan for their children's college expenses is so rewarding," she says. "We're always looking for new ways Comcast can help make our workers' lives easier. Reducing stressors helps our employees – our most important asset – focus on their work and grow their careers."
Learn more about Comcast's hiring process and open positions here.