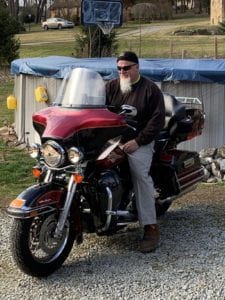 When Ed Cope started working as an installer in 1990, digital was dramatically changing the analog telecommunications industry. During Ed's career, he's seen the evolution of the internet and Comcast, the company that's been "like a family" for more than 20 years.
Ed's team is responsible for network maintenance in Greensburg, ensuring that business and residential customers don't experience interruptions to Comcast Business and Xfinity services that keep them connected to customers and their communities. Some of the work he's proudest of are node splits, which increase bandwidth capacity available for customers at the neighborhood level.
"These splits help meet increases in bandwidth demand," said Ed. "Since March, our customers' needs have changed dramatically and my team knows how important internet access is for work, school and staying connected with friends and family." His team's work was recognized recently when it responded to a sharp increase in demand in Westmoreland County by scheduling an overnight maintenance window in a very short period of time.
When he's not troubleshooting Greensburg's network, Ed and his wife like to explore Pennsylvania by motorcycle.  "We love riding past neighborhoods that my team has helped connect. Comcast's services are one of the things that make western Pennsylvania a great place to live and work," he said.
Learn more about Comcast's career opportunities here.