The past year has intensified many of the challenges that women already faced in the workplace. The pandemic had a near-immediate effect on women's employment as many, especially those with young children, considered leaving the workforce or downshifting their careers to provide support at home.
While COVID-19 continues to affect women and their plans for future jobs and opportunities, it also represents an opportunity for businesses to look for ways to invest in and build more flexible workplaces and nurturing cultures.
At Comcast, our employees have always been at the heart of everything we do, and this year was no exception. As the needs of our workforce have continued to change, so too has our support for our employees. We have offered flexible work options, such as additional paid time-off to care for family members. We also expanded our benefits to include options like back-up childcare, professional counseling, an employee COVID-19 resource center, student loan counseling, stress management, access to a confidential health and well-being messaging app, a virtual workplace resource center and more. And as the workplace dynamic further shifts, we will continue to offer a variety of benefits and resources to employees to support their physical, emotional and financial wellbeing. We take pride in being an employer of choice – having been named a Pittsburgh Post-Gazette Top Workplace in 2019 and 2020 and a Pittsburgh Business Times Best Place to Work in 2019 – and this has remained a top priority for years.
Over the next few weeks, we will look at some of the incredible women who make up Comcast Business' workforce—our team of professionals that help businesses of all sizes, from neighborhood pizza shops to large-scale enterprises, to prepare for what's next. We'll hear from project managers and account executives, sales support specialists and engineers about their experiences over the past year, how they rose to the challenges and adapted to new circumstances. These stories are a testament to the power of working together and remaining flexible and supportive as employees face unprecedented challenges and circumstances.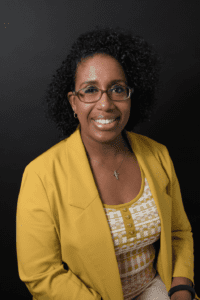 Corinne Paul, Product Sales Support & Analysis Specialist, Pittsburgh
Corrine has been with Comcast for 15 years and currently serves as a Product Sales Support & Analysis Specialist, which includes serving as a coordinator between regional and divisional sales, care, and service delivery departments and facilitating weekly sales support updates. Comcast has been, in her words, "ahead of the game in terms of connecting customers and keeping employees safe."
Corrine enjoys working from home, and she is appreciative of the technology and steadfast support Comcast has provided her and other employees over the past year, despite all of the challenges the pandemic presented. She believes it truly made a difference: "It's comforting to know that I work for a company that recognizes the importance of work-life balance."
Though she misses the previous dynamic she had with customers and co-workers, she has found that "virtual lunches" with her team serve as a good alternative and has enjoyed the extra time with her 18-year-old son who is preparing to attend Indiana University of Pennsylvania in the fall. They've been able to find things in common to do at home, such as Tai Chi or watching shows like Cobra Kai and Stranger Things.
Corrine is most proud of Comcast initiatives like Comcast RISE that support local communities and Black, Indigenous and People of Color (BIPOC)-owned small businesses, which includes Hispanic- and Asian American-owned businesses among others.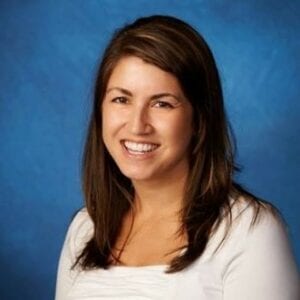 Nicole Norkin, Enterprise Sales Account Executive, Pittsburgh
Nicole, who started with Comcast Business 11 years ago, is a busy mom of two young children, including a newborn. Prior to the pandemic, she spent hours driving to and from the office and in-person meetings with customers and prospects. While there were far fewer daily face-to-face interactions over the previous year, she has enjoyed skipping her morning commute and spending more time with her kids at home as a result of her remote work situation.
Amid these changes, she noticed that many customers adopted a hybrid work-from-home environment and have embraced reliable services and technologies, like Business VoiceEdge and Internet from Comcast Business to support their employees' needs. "We've changed how we work, and are able to adjust to the new normal," said Norkin.
Nicole and Corrine are just two of the employees at the heart of Comcast Business. Stay tuned for more profiles featuring the exceptional women who make up our workforce at: https://westernpa.comcast.com