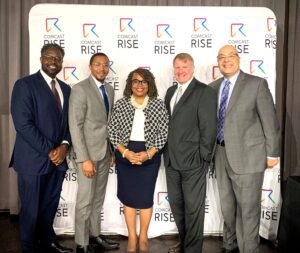 Comcast will award $1 million in grants to 100 small businesses owned by women and people of color, including Black, Indigenous, Hispanic, and Asian American owners, among others, in Allegheny County. Eligible businesses can access and submit applications at www.comcastrise.com from June 1-14.
Pittsburgh is one of five locations, including Atlanta, Detroit, Philadelphia, and Twin Cities, that was selected to award a $10,000 grant to 100 local businesses from the Comcast RISE Investment Fund, for a total of $5 million across 500 businesses. This will bring to $16 million the amount awarded since the inception of the Investment Fund.
The first round of the Comcast RISE Investment Fund, announced in April of 2021, provided $5 million in grants to 500 small businesses owned by people of color in five cities: Philadelphia/Chester, Houston, Atlanta, Chicago and Detroit. Round two was announced in September of 2021, providing $6 million in grants to 600 small businesses in six locations: Miami, Houston, Oakland, Seattle, the Twin Cities, and Washington, D.C.
To help drive awareness about round three of the program and provide additional support, training, and mentorship, Comcast has also awarded support to Neighborhood Allies, the Mon Valley Initiative and the University of Pittsburgh Institute for Entrepreneurial Excellence. Recipients will be announced later this summer.
The monetary grants made through the Investment Fund complement the ongoing Comcast RISE core program, which has provided more than $50 million in technology and marketing resources to more than 8,000 entrepreneurs nationwide since RISE began in November of 2020. These resources, which have gone to 19 businesses in Western PA, include a TV campaign; production of a TV commercial or consulting services from Effectv, the advertising sales division of Comcast Cable; or computer equipment, internet, voice or cybersecurity from Comcast Business.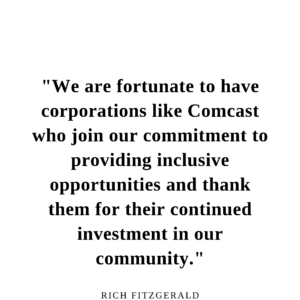 Together, the Investment Fund and core program will support 13,000 small businesses owned by women and people of color, including Black, Indigenous, Hispanic, and Asian American owners, among others, by the end of 2022.
Comcast RISE, which stands for "Representation, Investment, Strength and Empowerment," was formed to give small businesses owned by people of color, from bakeries and barber shops to childcare centers and cleaning services, the grants needed to not just survive, but thrive. In November 2021, Comcast RISE announced a major expansion to all women-owned businesses nationwide.
"As we continue to move towards some sense of normalcy following the pandemic, we know that there are ongoing challenges for small business owners. This investment by Comcast in our small businesses supports their efforts, providing inclusive opportunities to further grow their companies with valuable and practical support and access to capital that may not readily be available," said County Executive Rich Fitzgerald. "We are fortunate to have corporations like Comcast who join our commitment to providing inclusive opportunities and thank them for their continued investment in our community."
"Resources like those announced today from Comcast will ensure that 100 businesses that exist today will not only continue to exist tomorrow but also have the runway to thrive," said Pittsburgh City Councilman Reverend Ricky Burgess. "Pittsburgh is going to keep doing everything we can to support small businesses and emerge stronger, and partnership and generosity of Comcast in supporting community needs is to be commended."
Western Pennsylvania recipients through the core program, which remains open, already include:
Back to the Foodture, Pittsburgh
Casa Brasil, Pittsburgh
Novus Group, Moon Township
Paper Reign, Mt. Lebanon
Royalties Beauty Spa, Pittsburgh
Thick But Fit, East McKeesport
Big Tom's Barbershop, Pittsburgh
Pittsburgh Native Cuts and Styles
Faith, Hope and Charity Community Rehab Center, New Castle
TT's ToyBox Daycare Center, McKees Rocks
Natural Expressions Beauty, Inc., Pittsburgh
Ruth's Way, Inc., Pittsburgh
Amenity Mobile Tires, Pittsburgh
Newculture Barber Shop, Swissvale
Royally Fit, LLC, Pittsburgh
TOMS Enterprises LLC, Pittsburgh
True Pizzeria and Lounge, Pittsburgh
Royalties Beauty Spa, Pittsburgh
Style and Grace, Monroeville
"When we launched Comcast RISE, we knew a profound need existed in many of the communities we serve," said Toni Murphy, Senior Vice President of Comcast's Keystone Region. "We now have seen first-hand how the program's marketing and technology resources benefit the business owners who are working hard to rise above 2020, as well as their neighbors who share their commercial corridors, and their suppliers and customers up and down their resource chains. Today's announcement takes Comcast's commitment to the Pittsburgh community to yet another level."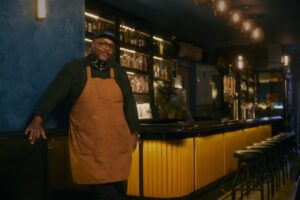 In addition, Comcast RISE invests in ongoing mentorship and resources to help businesses succeed over the long-term. The program has partnered with Ureeka, an online platform for entrepreneurs, to provide grant recipients with business coaching to help build skills in company foundation, growing customers and financial stability. All Comcast RISE recipients will also have a specialized online networking community within Ureeka with access to educational resources, sources of capital, and vetted experts such as U.S. Black Chambers, National Asian Pacific Islander Chamber of Commerce & Entrepreneurship, U.S. Hispanic Chamber of Commerce, Association for Enterprise Opportunity, Walker's Legacy and Operation Hope.
"Ureeka is proud to partner with Comcast RISE to grow small businesses nationwide with coaching and digital services," said, Melissa Bradley, Co-Founder, Ureeka. "We know there are stark disparities in access to capital and resources for entrepreneurs of color and women entrepreneurs. The additional coaching and digital resources that these businesses receive, in addition to potential monetary funding, will help these businesses gain valuable skills and opportunities that will help them move from survive to thrive."
Comcast RISE Marketing and Technology Services
In addition to the Investment Fund, Comcast provides the opportunity for small businesses owned by people of color and women nationwide to apply for grants for one or more of the following support focus areas with the opportunity to receive one.
Marketing Services Grant: The following services from Effectv, the advertising sales division of Comcast Cable, and its creative agency, Mnemonic, are designed to help recipients with their marketing and media campaigns, including:

Media: A linear TV media campaign to run over a 90-day period.
Creative Production: Turnkey 30-second TV commercial production, plus a media strategy consultation and a 90-day linear TV media campaign.
Consult: Digital audits by Ureeka in the form of Website Repair Reports and SEO Keyword reports to target website mechanics and effective organic marketing

Technology Makeover Grants: The state-of-the-art equipment and technology upgrade from Comcast Business includes computer equipment as well as internet, voice and cybersecurity services for up to a 12-month period. (Taxes and other fees may still apply for tech makeover services.)
All eligible applicants receive a monthly Comcast RISE newsletter with educational content, and all small business owners can visit the Comcast RISE destination on the X1 video platform featuring aggregated small business news, tips, insights and more. Just say "Comcast RISE" into the X1 voice remote.
Comcast's Ongoing Commitment to Advancing Digital Equity
Comcast RISE is part of Comcast's ongoing efforts to advance digital equity and help provide underrepresented small business owners with access to the digital tools and funding they need to thrive. Over the next 10 years, Comcast has committed $1 billion to programs and partnerships that will reach tens of millions of people with the skills, opportunities, and resources they need to succeed in an increasingly digital world.
More information is available at www.ComcastRISE.com.