Recently, the New Pittsburgh Courier recognized our local teammate Marcus with a 2023 "Fab 40 Under 40" award for his positive impact in Pittsburgh and beyond – including his work at Comcast.
As the Keystone Region's Director of Product Sales Support and Analysis, Marcus provides insights that help Comcast's sales team connect customers to the things that matter most. Whether it's introducing Xfinity and Comcast Business products into new markets or partnering with Xfinity Communities to bring custom solutions to apartment buildings and condominiums, Marcus is focused on making sure customers throughout Pennsylvania, Ohio, West Virginia and Maryland have reliable connections for their devices, fast Internet speeds and advanced online security.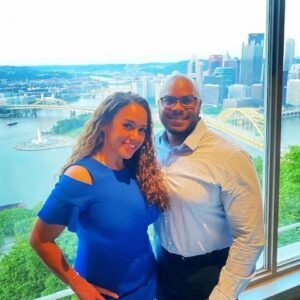 "One of the things I love about my job is the ability to collaborate with Comcast teammates from so many different departments and locations," said Marcus. "This has led to a stronger knowledge of all aspects of our business and two days are never the same!"
Marcus says he's also proud of the work Comcast does to achieve digital equity, especially his team's focus on the Affordable Connectivity Program, which provides eligible low-income households with a credit of up to $30 per month ($75 per month on Tribal lands) toward their Internet and/or mobile service. Thanks to ACP, eligible Comcast customers can get home Internet through Comcast's Internet Essentials or Internet Essentials Plus at no cost once the federal credit is applied. Internet Essentials customers can also add a line of unlimited 5G cellular data ($45) through Xfinity Mobile for as little as $24.95/month after the ACP benefit is applied. Marcus' team hosts events at apartment complexes to help customers learn more about ACP and whether they can qualify.
During his five years at Comcast, Marcus has held multiple roles throughout Sales & Marketing and says, "the thing that has been consistent in my career is being blessed to work with amazing leaders who have invested in me to grow my skillsets to be ready for each step in my career."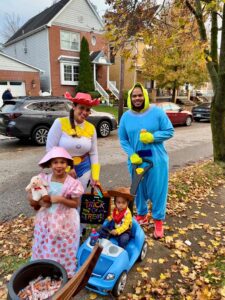 Outside of work, Marcus loves spending time with his wife and two young children. Their busy lifestyle makes Xfinity Home one of his favorite products, providing security and real-time video monitoring when they're away and the convenience of being able to monitor package deliveries from the couch via their Xfinity Camera.
When he's on the couch, he does enjoy watching his favorite football team from Wisconsin on Xfinity X1, but Marcus is someone with a bucket list: He's trying to tour every stadium his favorite team plays in and has already checked off Pittsburgh, Detroit, Charlotte and Philadelphia. This season: Las Vegas!
Marcus credits his dad with inspiring his strong work ethic. "I could and can always count on him, and he is the strongest role model I have had in my life." Today, Marcus is a role model to Comcast employees throughout the region, supporting a team that's committed to helping families enjoy the benefits that digital access brings for their educational, professional and personal lives.