At Comcast, we know equitable access to skills and development opportunities is essential to building and supporting young entrepreneurs, and we are committed to opening the doors for new voices and inspiring the next generation of innovators and creators. We recently partnered with BUILD Pittsburgh for its second annual BUILDFest, a youth pitch competition that encourages teams to act as entrepreneurs and create a product, service or campaign to support a thriving community. Teams compete for cash prizes and startup funds as well as resources for their teacher coaches.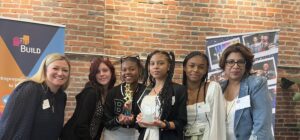 BUILD Pittsburgh is part of BUILD.org, a national nonprofit organization whose mission is to use entrepreneurship to ignite the potential of youth from under-resourced communities to build career success, entrepreneurial mindsets, and opportunity. BUILDFest events celebrate the transformational power of youth entrepreneurship by redefining education and creating opportunities for middle and high school students in underserved communities.
"Students can take charge of their own lives by developing a skill and a mindset that literally transforms their communities," said Lamar Blackwell, Founding Director of BUILD.org.
Approximately 50 middle and high school teams built business and strategic thinking skills by developing and presenting business plans during the competition's first round. Projects ranged from apps that create lesson plans and help teens with stress and mental health, to graphic arts and apparel businesses.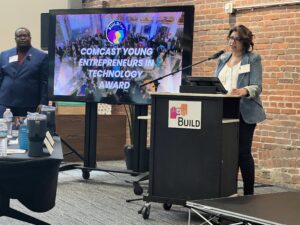 The four finalist teams from McKeesport Area Senior High School, Pittsburgh Science and Technology Academy, Penn Hills Charter School of Entrepreneurship and Northgate Senior High School presented their projects to a panel of judges, including Alka Patel, Vice President of Government & External Affairs for Comcast's Keystone Region; Bill Taylor, BUILD.org's CEO; Dean Richards, Philanthropy Fellow of the BNY Mellon Foundation; and Bobby Zapala, Program Officer of the Richard King Mellon Foundation. "Notable Apparel" from Northgate Senior High School won the competition for their development of a company that designs clothes specifically for people with physical impairments like limb loss.
During the event, Comcast presented the "Comcast Young Entrepreneurs in Technology Award" to the Pittsburgh Science and Technology Team for their app design, which helps teens with stress and mental health by providing meditation techniques and inspirational content. Comcast introduced this award to celebrate students' entrepreneurial spirit that helps to uplift and improve their community.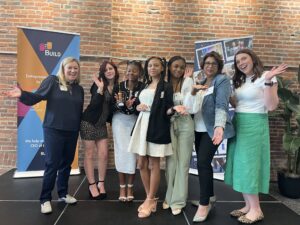 "You're here, you're thinking about your community and you're thinking about solutions," Comcast's Alka Patel said during the event. "You're all winners. These awards are icing on the cake."
Comcast's national partnership with BUILD.org is part of Project UP, Comcast's comprehensive, 10-year, $1 billion commitment to help build a future of unlimited possibilities and is the continuation of the company's longstanding history of giving back to communities.