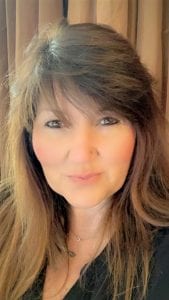 Tammy Jumper's career journey started 30 years ago at Comcast, before sustainability was a focus for most organizations. Over the years, she's held a variety of positions, including customer service, dispatch and administrative roles, but her passion is about employee safety and the environment, where she's making significant contributions every day.
As an Environmental Heath and Safety Specialist, Tammy is focused not only on employees' safety and health but the health of the planet. During routine waste checks in Comcast's warehouses, Tammy noticed new Self-Install Kit (SIK) items in the warehouse recycling bins. She learned that unused SIK items like cords, cables, adapters and other materials pile up in technicians' vans and are then recycled but Tammy wondered if there was a way these new SIK components could be reused.
Tammy worked with the warehouse team and the SIK vendor, CTDI, to see if unused items and undamaged boxes could be reused in new kits. CTDI helped define what could be reused: unused, unopened and undamaged items. Once CTDI received these approved items back, they would use them to stock other SIKs before buying new materials.
Tammy selected four warehouse locations in Comcast's Keystone Region to pilot the return of unused SIK items and undamaged boxes. She set-up bi-weekly communications with the locations to understand how the program would affect them and developed educational materials for technicians and warehouse employees to sort and return items.
After almost two months of planning, a 90-day pilot launched. Within this short time period, more than 2,500 items were returned to be reused in other SIKs from just four locations. Due to its success, the program has been rolled out to all remaining warehouses and Xfinity Stores in the Keystone Region, with the rest of Comcast's Northeast Division to follow. Not only does the program help the environment by reducing waste, it offers a cost savings to the company. Learn more about this project and its environmental impact.
Recently, Tammy completed the Sustainable Facility Professional course through the International Facility Management Association and has used her professional development to help lead projects such as right sizing trash, creating a program to focus on purchasing items made from recycled materials when possible, replacing plastic coffee stirrers and straws with wood and paper and launching a toner recycling program, all at no cost.
As she looks at the impact she's made at Comcast and for the world her grandson, Landon, will grow up in, Tammy's grateful for the support she's had during her career evolution. "You can start out doing something for Comcast and completely change your area of focus," she said. "Comcast, its leaders and our human resources team will do the best they can to guide you and make learning and job opportunities available to you." Learn more about Comcast's job openings near you.