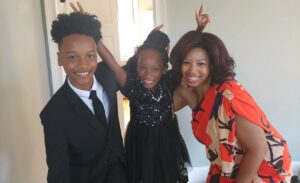 Erica  M. Dean has been named Vice President of Human Resources for Comcast's Keystone Region. In this role, Dean leads a team that manages Comcast's employee experience, recognition, engagement, career development and training.
Dean brings more than 15 years of experience developing workforce strategy, including employee relations, policy development, and talent acquisition. She joined Comcast in 2012 as Manager of Employee and Labor Relations for the Company's Western New England Region. She served as Director of Human Resources for the Western New England Region from 2015 to 2020 before being named Vice President of Diversity, Equity and Inclusion for Comcast's Northeast Division which includes operations across 14 northeastern states from Maine through Virginia and the District of Columbia. She has been instrumental in leading the Northeast Division's Diversity, Equity and Inclusion Council and developing training and development programs for the company.
She holds a Bachelor of Science in Management Science and Information Systems and a Master of Science in Industrial Relations and Human Resources from Penn State University.
"Erica is a proven leader who will contribute to the success of Comcast's Keystone Region in many ways, including developing talent and deepening employee engagement." said Toni Murphy, Senior Vice President, Comcast's Keystone Region. "Erica and her team will be instrumental in maintaining the culture that positions Comcast as an employer of choice."
"I grew up in Pittsburgh and started my career in State College so the Keystone Region has always been special to me," said Dean. "The region's employees have made significant impacts to Comcast initiatives like Lift Zones, the Comcast RISE Investment Fund and Comcast's employee resource groups."
In her spare time, Dean enjoys volunteering, traveling, spending time with her family and friends and watching the Pittsburgh Steelers. She serves on the Board of Directors for the YMCA of Hartford, Urban Alliance Inc. of Hartford, and the National Conference for Community and Justice. She also chairs the Women's Leadership Council for the United Way of Central and Northeastern Connecticut. She looks forward to getting involved with local organizations when she relocates to the Keystone Region.