Here in the Ohio Valley, Comcast's Community Account Representative, Paul S., has the opportunity to make a difference in customers' lives every day. He helps find which Xfinity products are right for them, including Xfinity Internet, Xfinity Mobile and Xfinity X1 TV and Streaming. And for those customers who qualify,  Comcast's Internet Essentials program and the federal Affordable Connectivity Program (ACP) can help make it even easier to get connected.
In 2011, Comcast created Internet Essentials to bring affordable, high-speed Internet to low-income families – and in over 10 years, we've connected more than 10 million Americans. In 2021, we launched Internet Essentials Plus, a new tier of service that offers twice the download speed of traditional Internet Essentials, plus a cable modem and access to millions of WiFi hotspots.
In addition to our own broadband adoption program, Comcast participates in  ACP, a federal program designed to help low-income households connect to the Internet by providing a $30 per month subsidy to pay for Internet or mobile service. ACP can cover the full cost of both Internet Essentials and Internet Essentials Plus for eligible families, and we're encouraging participation in the program to benefit even more eligible families in our footprint.
These efforts are part of Project UP, our comprehensive initiative to advance digital equity and help build a future of unlimited possibilities.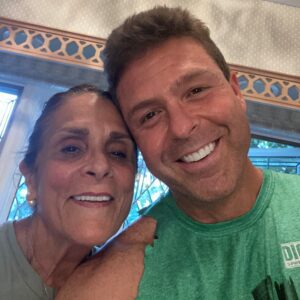 "I love seeing customers' faces when they apply online and get a notification that tells them they have been approved for the Affordable Connectivity Program," said Paul. "Being raised by a single mom and my grandparents, I know firsthand how much of a difference ACP can make to families."
Paul's mom continues to be his inspiration.
"She operates a popular Italian restaurant in Green Tree, holds two patents and still has time to show her son what GREAT looks like day after day," said Paul. "She also happens to be head over heels in love with her Xfinity Internet, TV and Mobile services, which means she's my first call whenever I learn about a new product feature I know she'll enjoy."
A Pittsburgh native, Paul often runs into neighbors and friends when he visits his local Xfinity Store in Triadelphia, West Virginia. At Xfinity Stores, visitors can see and experience the full suite of Xfinity products and services, like our X1 platform with thousands of entertainment choices; the fastest internet speeds and AI-powered security transforming the home Wi-Fi experience with Xfinity xFi; the Xfinity Flex streaming platform for broadband-only customers; a growing network of Xfinity Home smart home devices and services and the ways to save with Xfinity Mobile.
When he's not spending time with his family, Paul golfs and is an avid runner. He recently participated in a golf tournament with Comcast's Young Professionals Network, an Employee Resource Group, to benefit United for Ukraine, and he has completed four Pittsburgh marathons. He also loves watching sports, following his favorite teams with Xfinity X1's Sports App and watching games in person. Whether he's at home, streaming from the road or watching games live, screens are a part of Paul's days wherever he goes.
"The last three times I attended a baseball game, somehow, I found my way onto the big screen in the outfield," he said.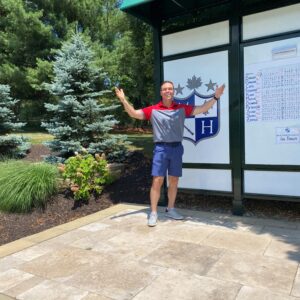 After careers as a restaurant owner, radio broadcaster and public speaker, Paul joined Comcast in 2018 and has never looked back. Among other things, he loves the diversity of career choices and development opportunities Comcast offers. For example, Paul supplements his time in the field talking to customers with occasional stints as an "on-air" personality for employee videos and broadcast events.
"Comcast helps grow your career by providing the training and support you need to build new skills, become a product expert and succeed in your role," he said. "Ultimately, any workday that I get to spend helping people is a good day."