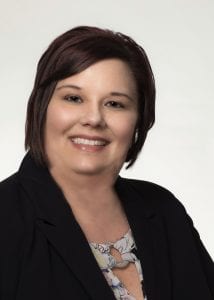 Whether your closest Xfinity Store is in Chambersburg, Pittsburgh, Lancaster, Beaver Falls or Wheeling, Jennifer Rudd played a big role in its opening. As a key member of Comcast's Project Management Team, Jen is responsible for overseeing new store build-outs throughout Comcast's Keystone Region.
Xfinity Stores range in size up to 4,000 square feet and are located in shopping destinations already familiar to local customers. In addition to receiving product demonstrations, customers can simply ask our experts about their current services or devices, learn how Xfinity apps make it easy to manage their account, sign up for all Xfinity services, pay bills at kiosks, return or acquire equipment and purchase accessories like Bluetooth speakers, headphones or mobile phone cases. Customers can also go online to www.xfinity.com/support, click "Visit an Xfinity Store" and make an appointment.  In 2019, Comcast doubled the number of Xfinity Stores in the Pittsburgh region and opened new stores in Lancaster, State College and Chambersburg.
Jen's focus on providing the best customer experience started early in her 16-year career with Comcast, working as an inbound sales representative. She was promoted to a sales coach, where she trained new hires and process improvements for the team. She had her first taste of project management when she helped develop the self-move process and trained employees in other Comcast regions how to use this process. Her attention to detail and ability to connect cross-functionally made her the perfect addition to the Keystone Region's Project Management team, which she joined in 2016.
Managing the opening of new Xfinity Stores was one of Jen's first assignments. Each location presented different challenges with builders, technology installation, signage, product delivery and staff training. Jen's ability to oversee multiple workstreams for locations scheduled to open at different times helped to make sure that each retail location opened on time and under budget. Her attention to detail and ability to troubleshoot issues that could have delayed opening earned her the One Keystone Award at a recent regional leadership meeting.
What makes Jen kick off the covers every day?  "I believe in Comcast and our values. We have best-in-class products and services and care about our employees' and customers' feedback." That feedback is used every day to improve Xfinity X1 TV, Jen's favorite product. The X1 Voice Remote, Netflix, YouTube and Prime Video integration and the Xfinity Stream app have all changed the way customers watch television, making it easier than ever to watch what you want wherever you go.
"What we have here is special," said Jen. "Every employee's voice is important and leaders encourage our development." Learn more about careers at Comcast.